Content is free. When you buy through links on my site, I may earn an affiliate commission. Learn more
Are you looking for a reliable, fast, and optimized hosting service for launching your website?
In this post, we have shared an ✅Exclusive Bisend Review along with its Discount Coupon Code updated 2023 that offers cheap windows web hosting with fast page loading speed & high security.
We are talking about Bisend, a fast & reliable web hosting.
In this article, we will discuss its features offered along with different hosting and also the pricing of Bisend Reseller Hosting, ASP.NET Web Hosting, etc.
Stay tuned and read the complete article to know more about this reliable hosting.
---
In-Depth Bisend Review
Bisend was founded in 2011 and since then has been committed to delivering superior quality Hong Kong Web Hosting services to its customers worldwide.
It uses avant-garde technologies and incorporates hosting features with an unmatched performance that keeps its customers ahead of competitors.
It is owned by Light Red Tech Co. Ltd. registered in London. It has a dedicated team of technical experts working in Los Angeles, Chicago, Hong Kong, and China Mainland.
Unlike other high budget companies that tend to charge its customers with a heavy amount, it not only charges less but also helps its customers grow from small to large businesses on a global platform.
---
Latest Bisend Discount Coupon Code (Updated 2023)
Get Flat 60% OFF Bisend
Get flat 60% OFF Bisend on the purchase of domain name and web hosting with a 30-day money-back guarantee.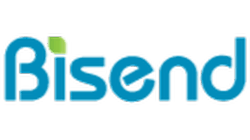 Get Upto 55% OFF on Bisend VPS Hosting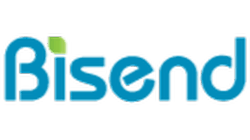 Get Upto 50% OFF on Bisend Reseller Hosting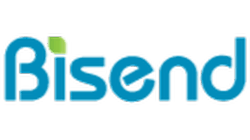 Get Upto 40% OFF on Bisend SSD Hosting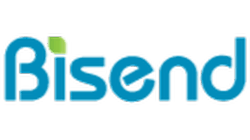 ---
What services do Bisend offer to its customers?
Bisend has a lot to offer to its customers that they expect from a cheap Windows Hosting provider. It offers managed Hosting service optimized for various applications such as WordPress, Magento, Drupal, Joomla, etc.
It has partnered with Plesk (both Linux & Windows), so all plans come with a Plesk control panel providing easy management and a friendly user interface.
If you are worried about website building tools, then Bisend takes away your worry. It has all the necessary website tools like domains, managed cloud hosting, SSL certificates, enterprise emails, etc. to all of its users.
Website building at Bisend is just like online shopping.
Pretty cool & easy!
Whether you are a novice or an expert, its exemplary services will help you kickstart your online journey and accomplish what you aimed for.
Take a look at abundant services offered by Bisend:
By partnering with Plesk and Alibaba Cloud, Bisend offers Plesk managed cloud service power-packed by a visual interface, and easy to use server management so you could focus on what's essential for your business.
Bisend has partnered with the world's top SSL providers like Symantec, Geotrust, Comodo, etc.
If you have a specific SSL requirement, then its expert team of designers will design it for you depending on whether you are an individual, large or small enterprise, eCommerce, etc.
You can find the best relevant domain with its powerful domain search function. It also shows relevant domain names as per your search so you could widen your search results.
Bisend offers a wide range of hosting services.
This includes Shared Web Hosting, Windows Web Hosting, Hong Kong Web Hosting, Linux, Web Hosting Reseller, VPS, Windows VPS, Dedicated Server, PHP CMS Hosting like WordPress, Magento, Drupal, Joomla, Python, Node.js, ASP.net hosting like DotNetNuke, nopCommerce, Kentico, and Umbraco.
Although Bisend ensures its servers are highly secured, you could still go for additional security firewalls that protect your site from the bad guys.
All its packages come with a free SSL certificate, but if you want a more powerful SSL, then you could choose the paid ones.
From just a lock provided in free SSL to the green address bar in paid SSL, your security matters the most by spending a few dollars.
If you are afraid of hacking, then you could choose third party backup services like Acronis to back up your files & database in case of malware or hacking.
For cloud level protection, you can always choose cWatch and SiteLock. So there's plenty of security options to keep your site safe & secure.
The next morning when you wake up, your site will still be up & running hassle-free.
---
Why Should You Choose Bisend?
Dedicated Support: Bisend has a professional support team available 24/7 to resolve all your issues and make sure you are happy with its services. Your peace of mind will never be lost with its sincere sales support on all the products & services.
Reasonable Pricing: Not everyone could afford to start an online business. Keeping the costing factor in mind, Bisend has aimed at providing affordable services & website building tools.
Now even a small business could go online & spread the word of how it helped them grow their business online.
Its pre-sale service helps you to choose the right package with the right combination of features at the best price.
Cutting-edge Technology: A web service company is regarded as the top choice if it has the latest technology with world-class infrastructure & high-performance servers.
Bisend ensures to provide world-class services with a data center equipped with the latest hardware & software technologies. Plesk control panel and highly secured SSL certificates ensure your site is in safe hands.
Money-back guarantee: So what if after guaranteed top-notch services, you are still not satisfied with the results. Bisend ensures that if you are not satisfied with its website building services, then you will get a 100% refund.
A 30 days money-back guarantee ensures 100% risk-free services, so even if you leave making Bisend sad, you will still be 100% satisfied with your all your money right into your pocket.
---
Bisend Shared Web Hosting Plans & Pricing
Experience fast & reliable Shared Web plans like never before with three different packages to choose as per your budget.
There are three plans which you can choose depending upon your budget.
Standard plan – $5.95/month for 1 year
If you choose this plan, you will get free domain only for the first year, can run only 1 website, 10GB SSD disc space, 50GB bandwidth, 50 email accounts, standard server, and free SSL certificate.
Pro plan – $8.95/month for 1 year
This is the most popular plan and allows you to run up to 5 websites with unlimited SSD disc space and bandwidth, 100 email accounts, and is 2x faster than the Standard package.
Business plan – $18.95/month for 1 year
This is the highest plan configuration with everything unlimited. You can run as many websites you want with unrestricted bandwidth & disc space. Your site will run 4x faster than your competitor's website.
---
Features associated with Linux Shared Web Hosting
Solid Hardware: The higher the server configuration, the higher the performance is delivered. By using premium web server configuration with 24+ CPU cores, 64+ GB memory, RAID 10 SSD storage, your site will run with a bolt speed.
Intuitive Control Panel: To manage your account, files, emails, database easily & effectively, Bisend offers to customize cPanel for Linux customers.
Full Refund: If not satisfied with the plans & its features, no questions will be asked, and you will get a refund with a 30-day money-back guarantee.
24/7 Support: Whether you are facing a technical issue with your Bisend account or have questions related to purchasing, Bisend heroic support will always be there when you need them the most.
---
🌟 Bisend FAQ
What security products Bisend offer?
Bisend offers various paid plans that make your website more secure. It also provides cWatch and SiteLock. cWatch and SiteLock are used to protect your website from the Cloud level.
What should I know before subscribing to Bisend?
Bisend offers excellent hosting services to small and mid-size businesses. Bisend does not allow spamming websites as well as video sharing, image sharing websites. It also provides 30 days of money back to most of their service.
Does Bisend offer a free SSL certificate?
Yes, Bisend offers a free SSL certificate to their users for all their hosting package. But if you purchase an SSL certificate, then it brings more security options.
When should we use VPS hosting?
You can use VPS hosting if the resources go beyond Bisend shared hosting as it also provides Managed VPS hosting service. Bisend offers VPS hosting that is built on a Cloud architecture that is reliable and fast.
---
Conclusion: Bisend Review with Discount Coupon Code – 2023
Security is the primary concern for any individual or business when it comes to launching it online, and Bisend ensures complete security by offering free Lets Encrypt SSL certificate.
There is no limit on the number of SSL you can issue for all your domains & subdomains.
You can smartly choose a data center of your choice to target the audience of a particular country or region.
There is no doubt about the flexibility in pricing offered in all its plans making it easy for the customer to choose the best one that suits their requirements.
Any amount of enormous traffic can be easily handled with Bisend super-fast, super-reliable web hosting.
If you have clients with multiple websites, then you can choose Bisend Reseller Hosting. Also, if you want to save maximum on any purchase, then choose Bisend coupon code and save your wallet.
I hope you like Bisend Hosting review, which covered its features & pricing.😊
Bisend Honest Review
Bisend is one of the most excellent web hosting service providers that offer high-quality hosting at a lower price. It also provides enhancing features like 99.99% uptime, free SSL certificate, etc. with 24/7 customer support.
PROS
VPS hosting is less expensive.
It provides 99.99% Uptime.
It offers a free SSL certificate.
24/7 Customer Support.
CONS
Resources are not allocated properly.
Add your review
|
Read reviews and comments