Content is free. When you buy through links on my site, I may earn an affiliate commission. Learn more
In this post, I have featured the Exabytes Review that includes detailed information about its services.
Every byte counts when hosting a website on any server. Every byte accounts for the hosting space provided by the hosting provider along with security features. While web hosting your personal site or business site, you should keep in mind the hosting space, bandwidth, and security offered by the hosting provider.
But isn't it time-consuming when deciding on the best hosting provider? Yes, it might be if you are not a technical person. So just read this post, and you will find out why Exabytes in the leading hosting solutions provider in Southeast Asia.
If you are residing in any of the Asian countries, then you can host your site easily with Exabytes with various hosting solutions available depending on your specific needs. You can even host your site on a cloud server at Exabytes, which is one of the most reliable and secure ways to host your site.
Choosing a hosting provider may be daunting as you have to look out personally for the prices and features, and sometimes what the hosting provider guarantees is not actually what it provides. In this case, it is difficult to trust on any hosting provider unless someone ensures you about their quality of service.
In this post, we want to share this exclusive Exabytes Review so you can decide whether you like its web services and want to host your new site or migrate your existing site to any of its servers. In this review, you will know about Exabytes and the features and pricing offered by it to its customers around the world.
So get ready to get every bite of knowledge on Exabytes in this special review.
---
Exabytes Review – Is it trustworthy ?
Exabytes has been powering businesses from small scale to large scale, including government establishments and Forbes listed companies. It has been serving over 100,000+ customers around the world with its experience of over 18 years in the hosting service industry.
It helps businesses grow their online presence with its high-quality services that include cutting-edge technologies, high-end servers, 99.9% network uptime guarantee and backed by 24/7/365 round the clock support to resolve every big or small issue faced by any of its customers located anywhere around the world.
The company was established in 2001, and since then it has been offering great services that include Shared Hosting, VPS Hosting, Dedicated Servers, Cloud Hosting, WordPress Hosting, Domain name registration, Digital Marketing like Google Adwords, SEO, Facebook Ads, and Email marketing and Security Solutions like SSL certificate, Sucuri, SiteLock, and Cloudflare.
It also takes care of designing your website if you are not a professional. It offers an intuitive website builder that allows you to create your website easily without any coding skills required.
Exabytes has over 1000 servers, with over 100,000+ websites hosted and over 100,000 customers in over 121 countries worldwide. The four of its excellent data centers are located in Malaysia, the US, Singapore, and Indonesia.
All the data centers are under constant monitoring and surveillance 24/7/365 by their expert team of professionals. So no matter which data center your site is hosted on, your site will always be up and running, ensuring that you are in safe hands.
The south Asian web hosting giant has won many awards for its excellent services like Sin Chew Business Excellence Awards 2014, cPanel Authorized Partner NOC, Industry Excellence Awards 2011, and many more.
---
Exabytes coupon codes – Updated 2022
Check out some of the Exabytes coupons that enable you to get a massive discount on all domains registrations and web hosting, cloud VPS purchases. Get set go….
Get up to 80% OFF on all Exabytes purchases with 100 days full money-back guarantee.
Get upto 60% OFF on Linux SSD VPS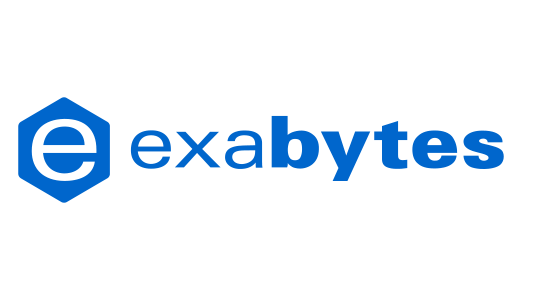 35% OFF on New Product Purchases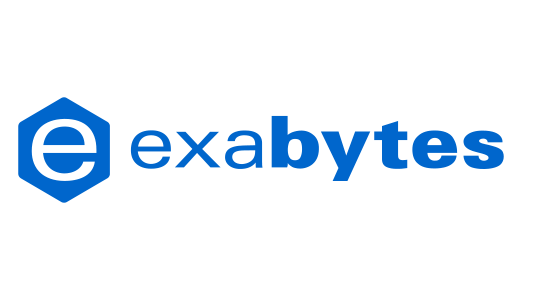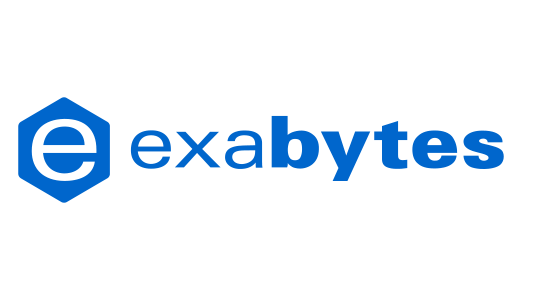 Get upto 60% OFF on Windows SSD VPS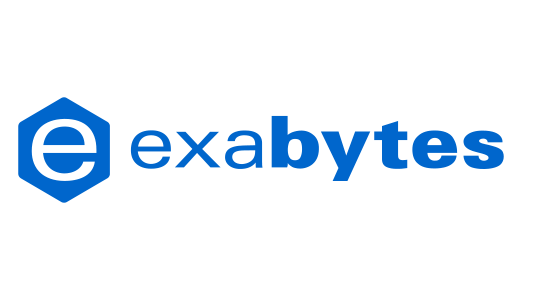 ---
Exabytes Control Panel
Exabytes provide cPanel with Linux Hosting Plans like Web Hosting, WordPress Hosting, SSD VPS, and Dedicated Server. So whether you are creating a blog or business website with a massive amount of data, you will always get a cPanel to manage your account activities on a single platform.
You get the following features in cPanel when you choose any of the above hosting plans.
You can create email accounts, forwarders, and autoresponders, along with spam filtering and email authorization. By using your mailing list, you can broadcast your messages with relevant information or ads to sell more products by keeping your customers engaged.
Secure your directories with password protection, IP address denials, SSL/TLS. With Hotlink Protection, Leech Protect, and ModSecurity, you get strong walls of protection.
Setup unlimited subdomains, addon domains, etc. With Simple DNS, one Editor, and Advanced DNS Zone editor, you can identify your site easily.
Install third-party software to make your site dynamic and give it a stunning look.
Take a backup of your files and folders by monitoring disc space usage. MySQL and PostgreSQL databases to limit access.
AWStats and Webalizer help you track your performance by analyzing your traffic and getting deep insights into your audience.
---
Exabytes Website Builder
If you are thinking about hiring a web designer to build your website by paying huge fees, then stop right there. With Exabytes Website builder, you can design your website on your own without any coding skills required. You can take help from the support team to set up your website and hassle-free. Following features are available when you choose Exabytes website builder:
Drag and drop editor helps you easily insert any image, audio, or video at any place on any page of your website. You don't have to search for any codes to be placed, just drag and drop it without any technical expertise. You can make the changes in real-time from your web browser and see the changes for yourself before publishing.
Beautiful and elegant themes that are customizable and flexible for any kind of device. Responsive themes increase the chances of mobile visibility and more customers visiting your site on mobile or tablet. You can change titles, colors, images, add your own logo, and do more than enough to express your ideas, give a pleasant touch to your website.
Since all the themes are responsive, you don't have to worry about adjusting the resolution or resizing the content. It all is done automatically. You don't need to work extra to make your site look stunning on mobile or tablets. It would look great, just like it looked on a desktop.
You obviously would want to try the website builder before purchasing it; hence you can examine the starter plan with access to 50+ themes and other features. Use the below username and password to try the website builder for free.
Username: demo Password: 4In652tVie
---
Why choose Exabytes?
Calm down as we know you are eager to know the reasons which would lead you to trust Exabytes and choose it for your next big hosting project. There are many reasons which make Exabytes a preferred hosting choice, and some of these top reasons are mentioned below:
Free DNS management allows you to host a particular part of your website on any server. You can manage your DNS records and make changes on your own, making it quite flexible to use.
Search engines like Google give more recognition to sites with SSL certificates attached. Exabytes offers Domain Validated Comodo-signed SSLs in Linux hosting plan. Attaching an SSL certificate makes your site more trustable, and customers will easily provide their contact information as they know they are in safe hands.
Reliability and security is the major concern when hosting your site with any hosting provider. Exabytes ensures that with its vast experience as being a stable hosting provider since 2001 won't let you down and will keep your site up and running without you worrying about anything.
Fast servers and networks keep your clients happily engaged to your website, with 99.9% network uptime guaranteed. Servers are never overloaded, ensuring fast page load times and zero downtime.
Exabytes have Spam and Virus filtering to restrict spam mails into entering your inbox and flag spam mails, which makes it easy to identify and delete it.
Exabytes offers tons of features with no hidden cost and without paying any extra penny. While other hosting companies charge you for extra services, Exabytes has included it all in any of the hosting plans.
Scalability is a big issue when traffic increases on your site, but with Exabytes, you can scale your hosting plan by increasing bandwidth, disc space, email accounts, and more as your site grabs massive traffic.
Price at Exabytes is competent and reasonable as compared to other hosting companies. It offers the highest quality of services at a low price, with features you have never imagined.
Account activation is a tiring process but not with Exabytes. It takes only an hour for your site to be live, and if in case it takes more than 24 hours, then your first-month hosting is free.
A 100-day money-back guarantee ensures that from the date of order purchased, you can cancel your order within 100 days if satisfied with the quality of service without any questions raised. But remember that 100 days money-back-guarantee is not applicable on Shared, VPS, Cloud, Dedicated, or other services and is applicable only on the Ebiz Series Shared Hosting plan.
Professional 24/7/365 technical support is available, with only the technical staff picking up your call and not the front line representatives.
---
🌟 Exabytes FAQ
✅ Does Exabytes offers free Lifetime Domain?
Yes, Exabytes provides you free .COM domain for life with any of its premium hosting plans when purchased for a year or more. Till the time your web hosting services are active on exabytes, Your domain is free!
✅ Which payment method Exabytes Support?
Exabytes supports all international payment methods like credit cards, debit cards, PayPal, Skrill, Bank Transfer, and some local Malaysian payment methods for ease.
✅ Does Exabytes offers coupons and Promos
They love their customers the most, and hence they offer maximum savings coupons and deals on domains, web hosting, VPS, and more. Exabytes is one such company providing the highest savings on. COM and other TLD domains. You can get a .COM domain under $4/Yr along with tons of freebies
---
Conclusion: Exabytes Review 2022 – should you go for it or not?
So, here we are at the conclusion of this exabytes review. We have tried to cover as many points as we could about the company and hope that this review will help you in deciding whether to choose Exabytes for your internet business or not.
For any questions, do leave a comment below, and we will be happy to answer them all.☺
Exabytes Review
Exabytes is undoubtedly a great web hosting provider and domain registrar that also offers an enhancing feature like unlimited email accounts, storage, bandwidth, etc. Try Exabytes risk-free for 100 days with a full money-back guarantee.
PROS
24/7 server monitoring.
Automated daily backups.
Affordable pricing on domains
Free SSL certificate.
CONS
Limited storage on some plans.
Add your review
|
Read reviews and comments