Content is free. When you buy through links on my site, I may earn an affiliate commission. Learn more
Are you looking to conduct a meeting without physical interaction with your staff or want to conduct an interview by video conferencing?
If that's the case, then you need an amazing tool that helps you in video conferencing with your clients, colleagues, etc.
GoToWebinar is one extensive video conferencing tool that has helped many institutions, companies, and individuals to fulfill their video conferencing requirements with extensive features.
Do you want to grow your reach to a global audience?
The webinar is the best solution to connect with audiences around the world and expand your reach without having any physical interaction.
So even though you are not meeting your audiences face-to-face, you still have the feel to be present in front of them using a webinar.
In this post, we have shared an in-depth ✅GoToWebinar Review along with its Discount Coupon Codes Updated 2023. Don't miss out on any topic and read the complete review to know how GoToWebinar eases online conferencing.
---
About GoToWebinar
LogMeIn is the company behind the creation of GoToWebinar. This company has developed many communications & collaboration platforms like GoToMeeting, GoToTraining, Grasshopper, and OpenVoice.
GoToWebinar has a friendly and straightforward user interface that is easy to understand and doesn't require you to put your brains into running the software. With clicks, you can go online and start building your empire online.
GoToWebinar has created many success stories and is, therefore, one of the best & leading webinar applications for thousands of businesses and individuals worldwide.
At a meager cost, GoToWebinar provides a huge marketing opportunity and generate valuable customers. There are no system restrictions so audiences can attend the webinar using any device or system. Whether it is Windows or MAC, you can run a hassle-free webinar without worrying about system requirements.
---
Latest & Best GoToWebinar Discount Coupon Codes (Updated 2023)
Start GoToWebinar 7 Days Free Trial
Start 7-days free trial with GoToWebinar.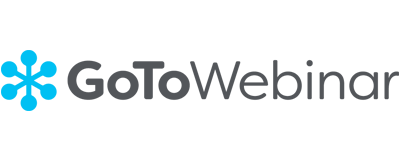 Get Upto 20% OFF on GoToWebinar Annual Plan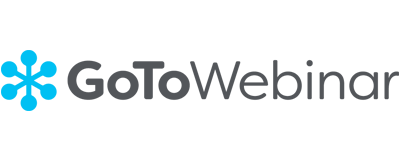 Start Your Pro Plan Now at $199/Month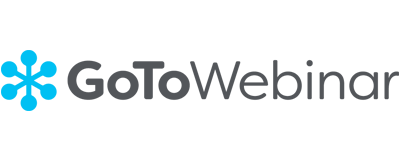 Popular GoToWebinar Promo Codes & Deals – 2023
| | | |
| --- | --- | --- |
| GoToWebinar Coupon | Discount | Activated Link |
| GoToWebinar hosting platform | 14% OFF | Redeem Now |
| GoToWebinar Annual Plan | 20% OFF | Redeem Now |
| Start Your Pro Plan Now at $199/Month | 20% OFF | Redeem Now |
---
Why Choose GoToWebinar?
GoToWebinar is the trusted leader in providing online conferencing & webinar tools with over 2.7 million webinars hosted every year.
Webinars are the most effective way to generate high-quality leads as per the marketer's experience. GoToWebinar is a one-stop solution for all the marketers looking for amazing webinar tools at a cost-effective price.
Why lack behind when more than 50K customers trust GoToWebinar and love to use its tools & services? Joining GoToWebinar will offer you better tools & services which you don't get on other webinar platforms.
Corporate trainers and customer support executives around the world trust GoToWebinar for providing training to their customers or staff. This says it all. People from every field are highly reliable on the GoToWebinar platform.
Companies rely highly upon conducting meetings for their employees and keep them inspired and encourage them for more such meetings with the help of the GoToWebinar platform.
GoToWebinar offers a free seven-day trial to test all its features for live meetings and conferences if you are satisfied with the platform, you can upgrade to a paid plan and enjoy all the benefits as per the plan.
---
GoToWebinar awesome features that everyone can rely on
Below is the list of all the features offered by GoToWebinar to all its customers. Take a look at these features and decide for yourself whether or not choosing GoToWebinar is the best choice for webinar needs.
24/7 Phone Support
Analytics and Reporting
APIs
Audience View
Audience Management
Audience Spotlight
Branding
Certificates
Channel Page
Custom Presenter Experience
Custom Registration
Dual Screen Support
Drawing Tools
Email Automation
Event Management
Flexible Scheduling
GDPR Compliant
GoToStage
Guest Presenters
Handouts
Integrated Audio
Integrations
Mobile Apps
No Delay Streaming
No Download Join
Polls
Presenter Webcams
Q&A
Recording
Registration Page
Reliability
Security
Share Anything
Pre-recorded events
Source Tracking
Surveys
Templates
Video sharing
Let us elaborate the features by segregating them into 5 different groups.
Plan your webinars easily without any hassle. You have to choose a date, and without any further confusion, you will be guided for the next steps.
You can manage your webinar events by easily adjusting the settings.
You can schedule a one-time live event or series of events on demand from your audience. GoToWebinar offers flexibility in scheduling your events.
You don't have to create new settings every time you go live. You can make use of settings from the past webinars by using the same webinar template and save your time on settings.
The biggest challenge is to promote your webinar to your audiences in such a way that they can't resist to join your webinar.
GoToWebinar has features that help you draw your audience's attention towards your webinar. But how is this possible?
GoToWebinar makes it possible by offering custom webinar invitations, registration page, and automated email reminders, so you don't miss out on any visitor.
How to customize your webinar invitation to drive audiences?
You can add your brand logo and images, highlighting the purpose of your webinar. You can customize the colors to make them more appealing and soothing.
Ask a few questions to your audiences to capture their attention to register for your webinar. Make sure you ask valid questions and specific to your webinar. Asking directly for their personal information won't work out.
By using your channel page, you can create on-demand webinars.
GoToStage is an excellent feature that helps you draw the maximum crowd without putting any effort. GoToStage.com is where all the webinars are published, and you could be the lucky one landing a spot on the front page of this platform. Millions attend this platform every year and could discover your webinar.
GoToStage generates more leads by keeping your webinars under one roof so that audiences could easily browse through and watch any webinar they want.
GoToWebinar offers exciting features and lets you have fun while keeping the audiences engaged with your webinars.
You can keep an eye on people attending your webinar, people leaving, and how much time has elapsed. This way, you get an idea about your audience's behavior, and you can make your next webinar more effective.
A smile does most of the job. You can show off your smile with video webinar services and ask your audiences to do the same.
Polls and surveys keep your audiences glued to the screen. You can ask questions and then ask your audiences to reply instantly. The polling could then be displayed on the screen to engage your audiences.
GoToWebinar has some prominent features that convert more audience. You have to work once and get results without working again.
You can record and reuse your webinars to gain popularity on social media platforms. By sharing your webinar online, you can easily grab more visitors.
You can integrate CRM and marketing automation to manage everything under one roof.
Any tool is incomplete without generating reports that help in analyzing the campaign.
Gotowebinar generates reports so you could get a bird's eye view on your webinar.
You can check who all attended our webinar and who was there from the beginning till the end. The number of attendees gives you an overview of how interested your attendees were.
You can download reports and analyze which channels performed excellently and which ones need improvisation.
---
Pricing & Plans
Gotowebinar offers a 7-day free trial with support upto 100 attendees, and no credit card required.
After that, you can choose any of the three plans viz. Starter, Pro, and Plus.
You can save 20% on all the three plans if billed annually.
Starter Plan: The starter plan is at $89/mo with upto 100 participants.
Pro Plan: Pro plan is the most popular plan and costs $199/mo. This plan offers 500 attendees, and more features are covered that are not present in the Starter plan.
Plus Plan: Plus plan is costly and costs $429/mo. You can add 1000 participants in your webinar with all the features to make your webinar engaging and converting.
If you have more participants, then you can go for the enterprise plan, where you can add up to 5000 participants with more features.
---
🌟 GoToWebinar FAQ
What is GoToWebinar?
GoToWebinar is a reliable webinar hosting platform that allows you to create an online seminar. This webinar allows you to invite multiple participants to hold a presentation.
Is GoToWebinar secure to host a webinar?
Yes, GoToWebinar is very safe and secure for you to host your webinar. GoToWebinar keeps your session completely secure and private.
How do I verify my GoToWebinar login?
You will get an email notification to verify your GoToWebinar account. From the email verification message, you need to copy the code and paste the code in the "Verification code" field and click on continue. If your account is verified, then you are able to log in to your GoToWebinar account easily.
What payment method does GoToWebinar accept?
GoToWebinar enables users to pay with major credit and debit cards that are Visa, MasterCard, Discover, and American Express.
---
Conclusion: GoToWebinar Review with Discount Coupon – 2023
"Seeing is Believing," and therefore, GoToWebinar offers a sleek design and most popular features to go live to your audience and gain more trust.
Want to go live with your audiences?
GoToWebinar is a one-stop solution to expand your reach and grow your business. 😊
GoToWebinar Review
GoToWebinar is a renowned webinar hosting platform that allows you to create and deliver presentations and video conferencing online to your customers. Its applications are very extensive and user friendly that help you to reach your audience easily.
PROS
The registration process is simple.
It provides Webinar templates.
It also provides Online training.
Easily integrate with your CRM.
Add your review
|
Read reviews and comments