Content is free. When you buy through links on my site, I may earn an affiliate commission. Learn more
Are you frustrated with using too many plugins for selling online?
This is quite annoying as installing too many plugins slows down the speed of your website and results in customers leaving your e-commerce website further, resulting in huge loss.
You need a solution that helps you grow your ecommerce business with in-built features, so you don't need to install third-party plugins. This will reduce technical aspects and will help you to easily create sales funnel profitable membership website, email marketing setup, and more.
In this article, we have shared the ✅Verified Kyvio Review with tested Discount Coupon updated for 2023, which is the all in one marketing tool.
The old way consisted of you purchasing a hosting, installing WordPress platform, designing landing pages, installing plugins & using autoresponders and finally joining an affiliate marketing company for advertisement.
You will be surprised to know a new way of eliminating so many stages and technical skills. This new way is just you and Kyvio.
By using Kyvio, you can develop and sell any products/services by creating great landing pages, membership areas that are secured, collect leads, and send email campaigns and finally manage your affiliate network. All this is available under one roof, so you don't have to knock any other door to sell your products/services.
Want to learn more about the features and pricing offered by Kyvio?
In this article, we will show you everything you need to know about Kyvio services and pricing. Take a tour and start selling anything with Kyvio.
---
About Kyvio
Kyvio was previously Instasuite and was started in 2015 by Suzanna Theresia in Indonesia. In 2016 Instasuite was released for the first time to the public. Later in 2017, Neil Napier and Steven van der Peijl joined the Instasuite team. The expansion of the company started with new team members hired to moderate the products.
In 2017 one more feature was added to Instasuite, and that was email marketing released as a separate application. One more change was brought up in the form of hardware, and that was an increase of servers from 4 to 36 with advanced technologies and quality features.
The drastic change occurred when Instasuite was taken over by Neil Napier and Steven van der Peijl with full authority. Now that the owners of the company had changed, so even the brand needed a renovation. Hence Instasuite was changed to Kyvio with a change in layouts and templates, giving it a completely new look.
Kyvio had now got a better look and was ready to emerge and prove its existence. This led to its release on AppSumo that welcomed 2300+ new users. The team of Kyvio started redeveloping the features such as smart funnels, smart membership, and smart products.
---
Latest Kyvio Discount Coupon Codes Updated 2023
Get Flat 80% OFF
Get Flat 80% OFF on Kyvio, which is the best solution that you to create your online income.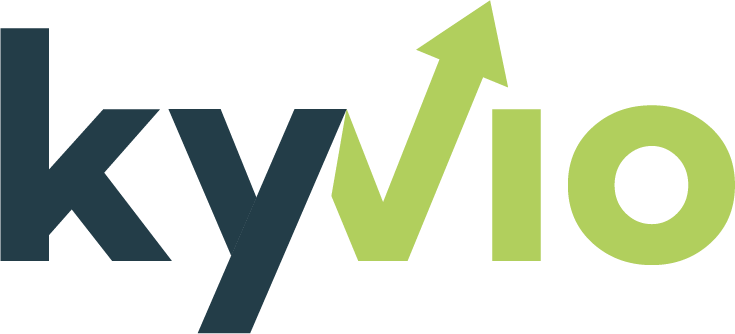 Get Upto 75% OFF on Kyvio Pro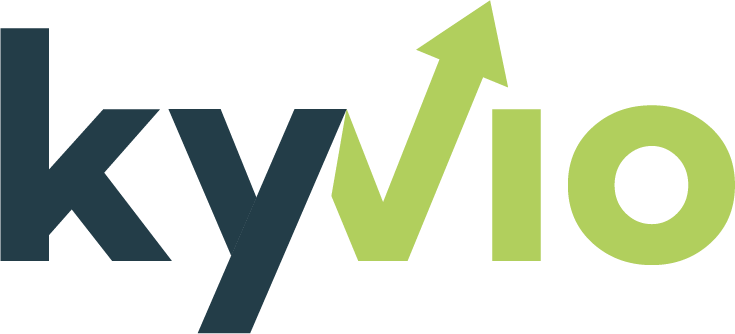 Get Upto 70% OFF on Kyvio Basic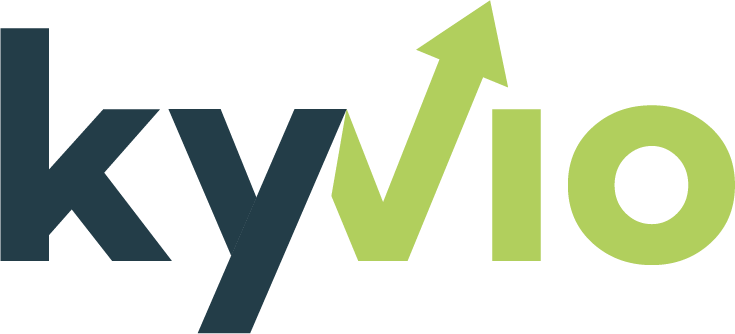 Get Upto 80% OFF on Kyvio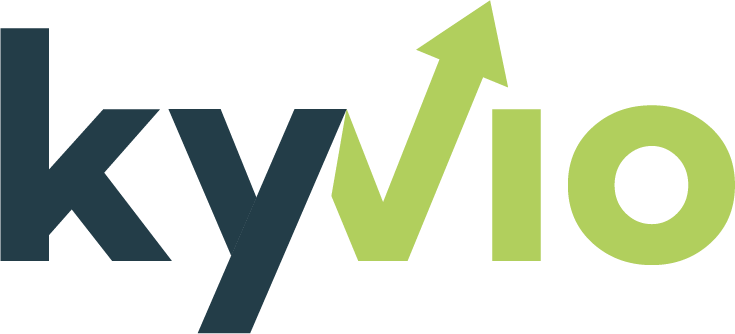 ---
Features offered by Kyvio
Landing pages and Sales Funnel:
Do you have any coding skills to design a website? It doesn't matter anymore if you have the coding skills or any programming language. Kyvio offers beautifully designed landing page templates, and sales funnel that doesn't require any coding skills. Now you can create pages like a pro and surprise your customers with awe.
Using drag and drop page editor, you can place the elements wherever you want with no coding skills required. 
To make your work more straightforward and effortless, Kyvio designers have made premade templates that can be customized to replicate your brand in less time.
Want your site to look clutter-free even when a visitor views it on a smartphone? No worries, your website will be mobile responsive and will look elegant on any device.
If you have some coding knowledge, then you can design your pages from scratch by integrating custom HTML and CSS.
Split testing allows you to optimize your pages and increase conversion. This will grow your business with better funnels and the best solution.
You can create unlimited pages per funnel with no restrictions whatsoever. Its easy and straightforward to create pages and customize as per your business need. If you don't find it useful, then you can leave anytime you want.
---
By creating membership areas, you can have complete control over the member's activities. This can be done manually and automatically.
You can add unlimited pages and modules to each member with no restrictions.
Increase your list by adding members to the autoresponder list, thereby giving importance to each member. Register them for a webinar and keep yourself connected with them.
Set the price for each product/service with exclusive coupons to offer a discount. Everyone likes an extra piece of cake for free, so offer a product/service for free.
Select any theme for your membership site with different colors and images already set. You no more have to spend a lot of time in designing a page for membership. You can customize the look of the membership site and display it as you want.
---
Connection with the customers regularly is an important aspect of bringing the customers back to your site. This is possible with email automation, but don't worry, you won't have to pay a penny extra for email marketing. At Kyvio, you can grow your subscriber list and send unlimited emails.
Using the list builder, you can create an unlimited number of subscribers.
You can add personalization to your email messages by understanding customer's behavior. This would increase click-through rate and email open rates.
You can collect new leads from the platform itself and also upload your contacts.
You can connect your SMTP and emails with no limitations.
To check how your campaigns are performing, you can analyze them and understand the behavior of your customers. Reports show open rate, click rate, bounce rate, and more. By analyzing your campaigns, you can detect the flaws and make a new strategy or improve your email campaigns.
Blacklist the names that are bogus or susceptive. Keep your email list clean and spam-free.
By segmentation, you can find contacts within the database, which in some manner have taken action.
Automation deletes contacts from other lists when added into some other lists.
There are many autoresponder tools, and Kyvio supports maximum autoresponders like Mailchimp, GetResponse, infusion soft, and more.
---
If you want to earn at Kyvio, then you can start your affiliate network and grow it by adding unlimited affiliates and manage the payment yourself.
Kyvio offers 2 tier affiliate program that benefits you by earning commissions on your sales as well as your sub-affiliates sales.
With the tracker, you can keep monitoring your referral link and know where the traffic is coming from.
Make use of affiliate promotion tools like uploading the banners and email swipes that are available for your affiliates.
The self-managed affiliate dashboard helps you in managing the payment for all your affiliates.
---
Kyvio Plans & Pricing
Kyvio offers simple pricing for all your business needs under one platform, so you don't have to go anywhere else and ask for any technical assistance. At Kyvio, you will get every solution at an amazingly low price.
There are three plans to choose from. These plans can be purchased monthly or annually, but if you want to save more, then you should choose to pay annually for a significant discount. Let us look at these plans.
Kyvio Basic: This plan starts at $1 for 14 days, and thereafter the cost of this plan is $29 per month. If you chose to bill annually, then this plan will cost you $297 per year instead of $348.
This plan includes features like an unlimited number of pages, one custom domain supported, checkout with Stripe & PayPal, media manager, integration with other marketing tools, up to 25,000 unique visitors per month, ten funnels, 100 full-funnel templates included, built-in conversion tools, media optimizer, clone pages, built-in SMTP, members progress tracking, quizzes + results, lesson design editor, blacklist domains, emails & IPs, block roll emails, up to 1000 subscribers, opt-in forms, email broadcasts & autoresponder, email templates and more.
Kyvio Business: This plan starts at $1 for 14 days, and thereafter the cost of this plan is $67 per month. If you chose to bill annually, then this plan will cost you $697 per year instead of $804.
This plan includes all the features included in the Basic plan. Still, it has more functionalities like up to 5 domains are supported, 10000 unique visitors per month, 100 number of funnels, and 100 full-funnel templates included, 5000 memberships supported, 5000 subscribers and more.
Kyvio Pro: This plan starts at $1 for 14 days, and thereafter the cost of this plan is $149 per month. If you chose to bill annually, then this plan will cost you $1497 per year instead of $1788.
This plan includes all the features included in the Business plan. Still, it has more functionalities like up to 15 domains are supported, unlimited unique visitors per month, 500 number of funnels, and 100 full-funnel templates included, 10000 memberships supported, 10000 subscribers, and more.
If you have customized needs, then you can contact the support team and get a fully furnished customized plan to fulfill your business needs.
---
🌟 Kyvio FAQ
What is the difference between WordPress and Kyvio?
Kyvio is an all-in-one marketing system for your online business, whereas WordPress is a CMS that offers various themes and plugins that fit your business need.
How can I login to my Kyvio Account?
You can use this link https://kyvio.com/login to login to your account. If you have forgotten your login credentials, then you can use the Forgot Password button to retrieve your credentials.
Can I use Kyvio in another language?
Currently, Kyvio supports only the English language. However, you can add any languages or characters on your Funnel/Pages, forms, and emails.
How do I add a client to my Kyvio account?
Follow the below-mentioned steps to add a new client to your Kyvio account. 
1 Login to the Kyvio account.
2 Go to the dashboard.
3 Select Client Manager.
4 Add your client's email.
5 Generate his login credentials.
6 At last, the person will receive a welcome email containing his credentials. 
---
Conclusion: Kyvio Review with Discount Coupon Updated 2023
With so many features and abundant tools, Kyvio is one of the best solutions to grow your leads and conversions.
It is all in one solution at the lowest price that you could ever expect. Give it a try, and if not satisfied, leave the service anytime you want.😊
Kyvio is an all-in-one marketing platform that allows you to sell your products more and faster. It comes up with a funnel maker and email marketing solution.
PROS
It provides a 100% free trial.
It saves you time and money.
Have a secured area for your members.
It helps businesses reach the next level.
It has in-built SSL.
CONS
Very clunky interface for beginners use.
Add your review
|
Read reviews and comments