Content is free. When you buy through links on my site, I may earn an affiliate commission. Learn more
Security is the biggest concern, whether it is your mobile phone, home, office, or even your email account.
Are you looking for secure communication with an encrypted email account??
You can get this without going to Switzerland.
We are not kidding as Protonmail is a secure platform based in Switzerland that provides encrypted email service.
In this article, we have shared the ✅latest ProtonMail Review along with its verified Discount Coupon updated for 2023.
Email privacy is of utmost importance, and hackers always looking to steal your information, it is essential to communicate over an encrypted line.
In this article, we will show you all the required details about Protonmail, including its features, security, and pricing. Read this complete article, and you will get a coupon code to unleash discount for Protonmail paid plans.
---
About ProtonMail
Protonmail was founded in 2013 at CERN by few scientists. The vision was to create a platform that is more secure and offers privacy.
The team members of Protonmail include scientists, engineers hailing from renowned universities like Harvard, Caltech, and more.
The company is headquartered in Geneva, Switzerland, with high technology data center and staff with expertise in working over a decade.
Protonmail was formed with donations from over 10,000 supporters, and it is because of these donations that it has now become a success.
Additionally, the fund was supported by Charles River Ventures, and Fondation Genvoise pours I'Innovation Technologique (FONGIT) which is a non-profit foundation financed by the Swiss Federal Commission for Technology and Innovation.
Protonmail was founded by Dr. Andy Yen, who is also the CEO of the Proton Technologies.
Proton Technologies is a global leader in providing secure email service with more than 1 million users across the globe. It has offices located in San Francisco, CA, and Skopje, Macedonia.
---
Latest ProtonMail Discount Coupon Codes (Updated 2023)
Get Flat 60% OFF on ProtonMail
Save flat 60% OFF on ProtonMail. Get your encrypted mail account now!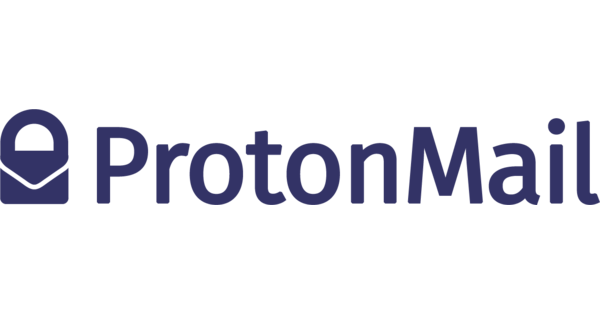 Get Upto 40% OFF on ProtonMail Plus Plan - 2 years
$120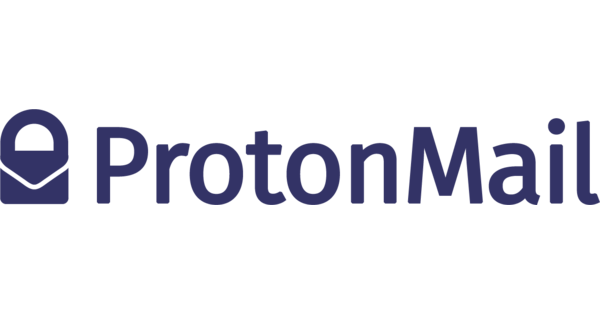 Get Upto 33% OFF on ProtonMail Plus Plan - 1 year
$60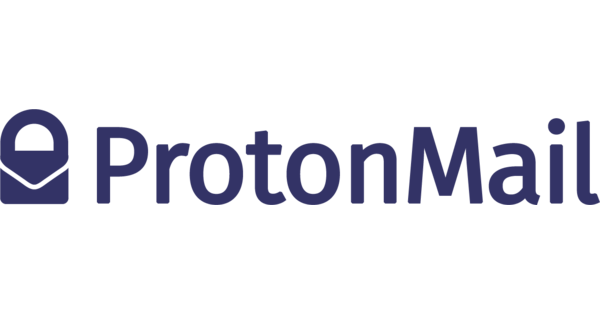 Get 50% OFF on Monthly Professional Plan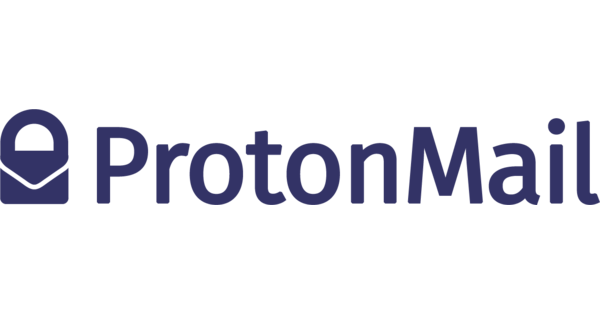 Get 60% OFF on Monthly Visionary Plan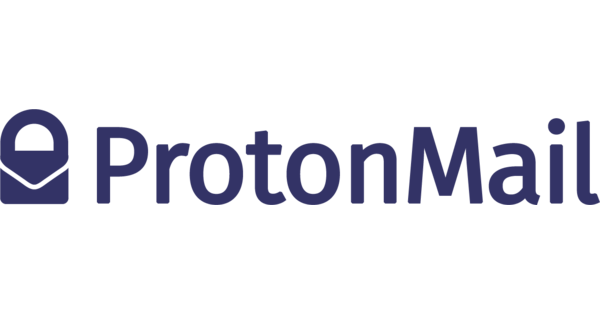 Popular ProtonMail Promo Codes & Deals – 2023
| | | |
| --- | --- | --- |
| ProtonMail Coupon | Discount | Activated Link |
| ProtonMail Plus Plan – 2 years | 40% OFF | Redeem Now |
| ProtonMail Plus Plan – 1 years | 33% OFF | Redeem Now |
| Monthly Professional Plan | 50% OFF | Redeem Now |
| Monthly Visionary Plan | 60% OFF | Redeem Now |
---
What Does ProtonMail Have to Offer?
Strict Policy & protection: Protonmail is headquartered in Switzerland and this place is known for its strict policies. Protonmail has its servers located in Switzerland which means the servers are under high security governing with the Swiss laws.
Highly Encrypted Email: With end to end encryption all emails are secured automatically and nobody can decrypt your emails even the team of Proton cannot. This results in encrypted emails not being shared with third parties and keeps your emails highly encrypted.
Privacy Protection: Your privacy is what matters first and so while creating your secure email account no personal information is required. Protonmail does not keep your IP logs.
Available for Free: Internet should be available to everyone and so should email. This is why Protonmail is available for free to everyone for creating a free account. You can upgrade to a paid account or donate for this project so maximum users can take benefit of this encrypted email.
Hassle-free usage: There is no restriction on usage of Protonmail accounts on any device. It can be easily used on any device without any installation required. You can send or receive emails with other email accounts with no security issues whatsoever.
Intuitive Inbox: The inbox has been designed considering the modern aspects. It is optimized to increase productivity and with the modern design it is easy to read, manage and compose emails. It is a great combination of security with productivity.
---
Security Features Offered by ProtonMail
Are you worried about the security of your email account?
No more as Protonmail has plenty of security reasons to ensure the safety of your data encrypted all the time.
End-to-end encryption ensures all the messages are encrypted between the server and the user devices.
This happens because all the messages are continuously stored in the encrypted format on the servers, and this allows messages from users to be transmitted in encrypted form.
The servers are highly secured, and due to data encryption, there is no chance for message tampering or hacking.
Users can send and receive messages in encrypted form over secure servers without any loss of data.
Since the data at the user, the side is encrypted with 256-bit encryption; hence Protonmail cannot access your data.
Once the message is encrypted on the user side, it cannot be decrypted by Protonmail, which means that none of your data can be shared with third parties.
Since your data is encrypted hence data recovery is not possible. So if you forget your password, your data cannot be recovered.
Verified Encryption Algorithms
Protonmail uses trusted and verified open-source algorithms and secure implementations like AES, RSA along with OpenPGP.
To ensure high protection, all the algorithms are tested by vetted experts from around the world and guarantee complete security.
Incorporated By Swiss Laws
Protonmail is located outside US and EU jurisdiction; therefore, user information can be released on by a court order from the Cantonal Court of Geneva or the Swiss Federal Supreme Court.
Individuals and organizations are protected with strong privacy laws by the Swiss Federal Data Protection Act (DPA) and the Swiss Federal Data Protection Ordinance (DPO).
Are you afraid of a nuclear attack that would destroy your email?
Protonmail has many servers located in different parts of Switzerland with its primary data center located under 1000 meters of granite rock in a solid bunker to survive a nuclear attack.
This means there is a huge investment made on providing an extra layer of security for your emails by having solid server hardware.
Third parties cannot access your data easily as all the data is heavily encrypted.
Hard disks are fully encrypted with a high level of password protection, so in case there is a security breach, then still your information remains protected.
Protonmail is very strict about data privacy and therefore keeps any log information. It does not hold a track of your IP addresses used for logging into your email account.
Due to end-to-end encryption, there is no way to share your information with third parties for advertisement purposes.
There is no need to submit your personal information to register at Protonmail. Without submitting your private information, your privacy is still protected.
Expiration Time For Emails
What if you don't want your emails to be available to the recipients all the time?
Protonmail provides you a high-class feature of setting your encrypted emails over a period of time. So your emails will be available to the recipient only for a particular period of time and will be deleted automatically from the account.
SSL certificate ensures secure communication between the server and the device. All your information is protected malwareft and malwares.
But why is there a need of SSL when there is already an encryption?
Don't you like an extra layer on your sandwich!
SSL is one more layer of protection that ensures no third party can tamper your data on any browser.
Protonmail uses Swiss SSL certificate authority (CA) which means it is not governed by the US and EU government agencies.
For further verification Protonmail has also released the SHA1 and SHA-256 hash for their SSL public key.
Securely Communicate With Others
Your email communication with other email service providers is also safe and secure. It doesn't matter if the recipient is a non-Protonmail user, a link will be sent to the recipient, and by clicking on that link, the message can be decrypted.
This message can be decrypted using a passphrase that you have already shared with the recipient. But you can always send unencrypted messages to other email providers like Gmail, Microsoft Outlook, and more.
Protonmail was created to provide secure email service as none such email provider exists today, but what's the use of such email service if it's not friendly to use.
Protonmail has been designed from the beginning in such a way that you can use it just like any other email without compromising on security.
No need for installation, create your free account, and start sending & receiving unlimited emails.
---
ProtonMail Pricing Plans
You can start with the free plan that offers 500 MB of storage space. But for more features like autoresponders, email filters, multi-user support, and more, you need to upgrade to a paid plan.
There are three paid plans to choose from.
Plus plan at € 5.00 /mo, or you can buy it for € 48.00 /yr.
Professional plan at € 8.00 /mo/user or € 75.00 /yr/user
Visionary plan at € 30.00 /mo or € 288.00 /yr
Protonmail is a community funded open source email service provider; hence the money collected from the paid plans is used for running the service and further develop new features with privacy attached to it.
When purchasing any plan of Protonmail, remember that you are supporting them for their high-class infrastructure and powerful services to run at your cost.
Because of your support, there will be millions of Protonmail users who could benefit from their features like super security, 24/7 support and operations, cryptography research, PGP compliant and Open Source, Infrastructure Redundancy, Swiss-based SSL and Server.
---
🌟 ProtonMail FAQ
What's the difference between my Login and Mailbox password?
To secure your account, Protonmail uses two passwords that are Login password and Mailbox password. Login password sent to Protonmail so that they can authenticate you. Mailbox password present in the browser where the encryption and decryption take place.
Can I change my Username?
No, you can not change your username as your username is your email address. But you can easily change your Display Name.
Does ProtonMail work with Gmail?
Currently, Protonmail supports Import-Export application. With the help of the Import-Export app, you can easily migrate your Gmail mailbox into your ProtonMail account.
Does ProtonMail delete emails?
No, Protonmail does not delete the emails which come from the non-Protonmail inboxes. But the attachment and message itself will be deleted.
---
Conclusion: ProtonMail Review with Discount Coupon – 2023
So this was all about the largest secure email provider with privacy protection and tons of features.
Protonmail is created and supported by the people for the people. Start using its free services right now, and you can upgrade yourself anytime to support the services further.
Protonmail Review
Protonmail is the best email service provider that uses end-to-end encryption to make your email communication secure and private. It is available with new encrypted services, including calendar and cloud storage.
PROS
It Provides End-to-End Encryption.
Modern Inbox Design.
It Offers Security without the hassle.
Automatic Email Security.
CONS
Free membership has limited options.
Add your review
|
Read reviews and comments