Do you make money by providing your dexterous skills and by showcasing them on an online platform?
You should! Because, let's face it, who doesn't? Everybody in this day and age is thriving to earn stipends, and it doesn't bother them to spend an hour or two of their long day schedule to do so.
Fiverr is one such platform and is becoming the talk of the town. It is currently the largest marketplace in the world for an exchange of digital services. It is famous for hiring polished creatives for everything, from graphic design and animation to voiceover readings and writing press releases.
Here, in this article, we have shared the top ✅10 Best Fiverr Alternatives list to make real 💲💲💲 in 2023.
A service on Fiverr is also termed as a Gig. Fiverr has come a long way and has established itself in the present realm as $5 for every marketplace.
Fiverr helps you get a job as a freelancer and to construct an impressive portfolio. However, Fiverr is not as flawless in its working set up as it seems to be.
Like any other website, it has its own set of drawbacks and limitations that hold us back from calling it the best site out there. Keeping beside every fact, other sites or digital marketplaces can be just as good as Fiverr. This post is selectively for those who are in search of a high- paying Fiverr alternatives.
Following is a list of 10 carefully screened and vetted alternatives that will open a host of sites and urge you to avail of their features.
---
List of Top 10 Best Fiverr Alternatives in 2023 (Our top pick)
Freelancer performs incongruence to its name. It provides a central place for freelancers and businesses to collaborate.
It has a team of approximately 41 million freelancers across 1300 or above disciplines. With this huge network, they will surely have whatever you are looking for.
This is a special Freelancer discount coupon for new users. Use this verified promo code to get $20 OFF credit on Freelancer.
Freelancer provides its users with thousands of job categories to select from. This diverse nature allows skilled individuals to apply from across the world.
Freelancer vs. Fiverr
For small, one-off projects, Fiverr has a swifter turnaround than Freelancer.
In contrast, Freelancer is more focused on the already existing, ongoing projects with the same freelancers. Their payment options and other relevant features suit the interests of complex, long term projects.
Freelancer for freelancers
This site is built around premium memberships for both sets of parties, i.e., freelancers and business people.
The work principles in Freelancer revolve around 'Time,' meaning punctuality a requirement for freelancers.
The site offers the payment structure on an hourly basis, rather than maintaining a fixed rate. This feature can excite the fresher freelancers.
In this competitive environment, the chances of a freelancer who has just stepped in the field are higher to be selected. Sometimes, the client feels it difficult to keep up with the higher bids placed by experienced freelancers.
Freelancer for businesses
Freelancer seems more inclined towards paid memberships, so if you are a businessman who wants to operate Freelancer regularly, you have to keep in mind about upgrading it routinely; else, your money will go to trash.
Apart from that, Freelancer has hidden expenses that are deemed 'extra' and cost heavy on your pocket.
There is a time tracking app that offers a good safeguard for freelancers who will bill you dishonestly.
---
Usually, Upwork is the first choice of anyone who thinks about the alternatives of Fiverr. It is said to be providing higher professional standards with increased safety regulations against your money.
Upwork is considered to be amongst those marketplaces for freelancers that are spread on a large scale.
This site provides a personal virtual workplace for teamwork, and their talented team prevents all the overcharging and potential scams.
Upwork vs. Fiverr
A major area of difference between the two sites on the competitive edge is their bidding system.
On a platform like Fiverr, freelancers are allowed to post the price at which they will render their services, and businesses have a look at the ones that fit their streamlined budget scheme.
In Upwork, the bidding system goes a bit topsy – turvy. Businesses give a brief about the job description and the personnel they are looking for, after which the freelancers place bids according to their suitability.
However, freelancers providing quality content should not be getting into a 'bid war.'
Upwork for freelancers
An attractive feature for the freelancers can be the supreme position of Upwork in the race of marketplaces.
Upwork claims itself to be a general platform for every type of existing service. It has a wide range of gigs. They also promote the opportunity of a full-time contract upon the satisfaction of the client.
The extensive reach provided by them allows the freelancers to reach many clients specializing in different interest areas.
However, Upwork does not give freelancers the benefit of serving food on the plate. Getting work can sometimes be a headache since freelancers are expected to expand their network by building positive reviews.
Upwork for businesses
Upwork facilitates a search process that is extremely detailed and focussed. Sometimes, this can turn as a con of this site as the businessmen find it very time consuming to fine-tune the searches.
If you run a business where there is scope for sensitivity in the bidding system, then this place is made for you. You, as a business owner, can post your favorable target price.
---
An abbreviation for 'top talent,' Toptal offers a perfect example of simplicity with efficiency. The team at Toptal promises to provide the highest quality services at the exchange of the highest prices.
According to a record, only 3% of freelancers who register to provide their services can get employment.
It has emerged as the first choice of companies due to its innovative freelancer screening process.
Toptal vs. Fiverr
Toptal and Fiverr move opposite in their policy planning decisions.
Working with Toptal ensures high quality of work, with guaranteed reliable services. It connects us with a limited range of freelancers but for a high cost.
On the other side, Fiverr makes connections between the businesses and freelancers across a wide range for lower costs.
Toptal for freelancers
Toptal is a dream place for freelancers. You eliminate nearly 97% of your competition and qualify for being paid the best.
Toptal presents a comprehensive 5 stage screenings process for freelancers who wish to work with them. Language proficiency exams and personality tests are 2 of those steps.
Toptal for businesses
If you have a high budget, you will be more satisfied with Toptal as a business person. You will pay for the top freelance talent in your chosen field with a premium guarantee of high services.
The money you invest will be worth it.
---
The major emphasis of this platform is to provide user – friendly services. It provides businesses with a free place to search and hire jobs.
Starting from the U.S, Guru has ranked itself to be the most popular freelance marketplaces today.
Pros
If you are a one-person army who runs a small company, this platform will be very useful for you.
It accelerates an easy communication between the freelancers and businesses by providing an all-time accessible messaging service.
Cons
Due to difficulty in maintenance, companies with a larger scale might find it difficult to work with Guru.
The domain of design services seems to be lagging at Guru.
---
If you were looking for the newest yet cheapest alternatives to Fiverr, here is your stop. Truelancer comes with a strategy of hiring skilled personnel from areas with a lower cost of living.
For foreign freelancers and businesses who wish to save, Truelancer is your best call.
Freelancing jobs are available in various categories ranging from SEO marketing to programming/ IT.
Pros
A wide range of freelance jobs can be explored with Truelancer, and you can filter your search according to your needs.
It remains an attractive platform for businesses since it helps them outsource cheaper freelancers.
Cons
It does not remain a good option for freelancers. Besides the membership plans and project fees, other rigid policies also make it a lose-lose scenario for freelancers.
If a freelancer's work is refunded within 30 days, an additional 5% charge of the total project cost will be levied.
---
Like Toptal, PeoplePerHour are worth a shot because all the freelancers have to start by passing a quality test.

To put in precise terms, the higher the qualification, the more will be the money rewarded.
It provides specialized services in the domains of design, content creation, and media promotion. As the name goes, employees are paid on an hourly basis.
Pros
Transparency is the best advantage of this platform. They have an easy reviewing system of the entire hiring process available on their dashboard that contributes to the much-needed transparency and trust.
It allows a flexible option for modifying the cost operations according to a mutual decision between the freelancers and businesses.
Cons
The site lags in providing efficient communication services to both sides. The process of interaction can become uncomfortable and clunky at times.
---
It seems that FreeUp understands the value of credibility between the freelancers and the businessmen. This can be said because they verify the freelancers so that the businesses do not have to worry about the other party being unauthentic.

They welcome freelancers of all kinds and offer services in advertising, web designing, e-commerce, and amazon specialists.
Pros
This site offers excellent reviews and is said to be a good opportunity for both the businesses and freelancers.
It is free to apply at FreeUp and sign in to register for rendering your services.
Freelancers are paid weekly automatically.
Cons
Sometimes, it can seem to be impartial towards the freelancers in its policies. It caters more towards the interests of hiring agencies.
---
Gigbucks is a place for you to find short term gigs allowing you to upload from $5 to $50. Freelancers have an option through which they can place a direct approach to the buyers. However, the decisions of them hiring is entirely on the businesses.
Gigbucks provides an opportunity to the freelancers by picking up the barrier of posting limited gigs.
Pros
If you want to get a higher chance of getting a job offer, you can upload as many gigs as you want, absolutely free of cost.
Top-performing freelancers remain at a higher position on the page through the levels up and the review system.
Gigbucks offers a quick response rate to the customers.
Cons
The pay scale is limited to upto $50.
Till the time freelancers reach Gig level 3, they have to wait for 14 days before withdrawing the money.
---
FlexJobs assures the freelancers and businesses truckloads of reliable services and opportunities.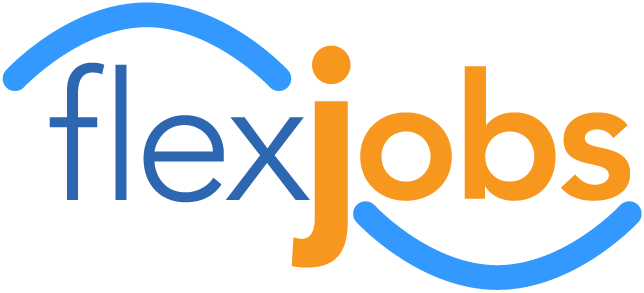 Scams, endless ads, or broken links are never a problem with those who work with FlexJobs.
As compared to other Fiverr alternatives, FlexJobs provides a safer search experience.
Pros
It is the best site for searching for part-time jobs with over 5400 companies and 30000 jobs available.
It provides easier steps to find the best quality services.
According to your career need, you can choose from about 50 gig categories placed before you.
Cons
They say quality comes with a price, and this is what exactly FlexJobs exhibit. Dealing here does not come free of cost, unlike other alternatives.
---
SolidGigs values your time and gives you an alert daily for any job matching your profile and skills.
This platform has over 130 courses, short videos, and other sources to level your freelance career.
Pros
Daily job alert saves much of your precious time.
It helps impart the much-needed knowledge in the freelancers to hone their skills.
Cons
A subscription fee of 19 USD per month needs to be paid to avail of their exclusive services.
---
🌟 Fiverr FAQ
🙄What is Fiverr?
Fiverr is one of the largest online marketplaces for freelance or digital services. The service which is offered on Fiverr is called Gig. The company provides a freelancing platform for freelancers to provide various services globally.
🔎What are the benefits of Fiverr?
Fiverr is the leading platform that connects sellers(freelancers) with buyers(customers). The platform is very cheap, as one can easily find freelancers as little as $5. Fiverr has a huge range of freelancers available for various categories.
🤔Is Fiverr good for freelancers?
Yes! If you want your work to be completed quickly at a lower price, then Fiverr is your go-to platform.
🏹What are the best alternatives to Fiverr?
If you are looking for cheap work done, then it is recommended to go for Fiverr. But if you are looking to get your job done by professional, then there are various alternatives to Fiverr like Freelancer, Upwork, Toptal, etc.
---
Conclusion: Best Fiverr Alternatives Updated 2023
Fiverr is one of the best platforms for people to find cheap freelancers. As we all know now, there are many excellent sites that are quite similar to Fiverr.
One can go with a platform like Truelancer if looking to get cheap work done fast. The talent pool of Truelancer includes freelancers from third world countries.
On the other hand, if you want to get the right price for your work, then it is highly recommended to go with a site like Freelancer.com or Upwork. If the money is not a problem for you, then go with Toptal.🚀🚀
Content is free. When you buy through links on my site, I may earn an affiliate commission. Learn more