Content is free. When you buy through links on my site, I may earn an affiliate commission. Learn more
Are you looking for a top-rated Adult Web hosting provider that offers higher bandwidth and higher security due to the content that you make available only for adults?
This kind of hosting is called adult hosting, and not every hosting provider offers adult hosting. There are strict rules and guidelines to be followed by a hosting provider for adult-related content. Not following these rules may lead to lifetime prison and a ban.
In this post, we bring you the ✅latest and best list of Top 6 Adult Web Hosting Providers updated for 2023 along with its discount coupon codes.
If your website is about adult content like pornography, gambling, and many more adult-related content, then you can't run your website with normal hosting as your website requirements are higher and won't match normal hosting.
Due to streaming videos and high-quality images, you need a secure hosting platform that offers supreme security and bandwidth, so your contents are displayed accurately.
With adult hosting specially designed for your requirements, your visitors won't have to wait for the content to be loaded slowly, visitors can stream and download the videos or images at super speed.
Adult hosting is specially designed hosting for specific purposes with servers that offer lightning-fast speed and features that you don't get in another hosting. With robust infrastructure, speed, and security, your website will load smoothly and hassle-free. This is what makes adult hosting different from other hosting.
The main task is to find such a hosting that fulfills your website requirement and is exhausting as when you Google, you will get many results appearing on the screen.
Going through each hosting and finding out the best one is a bit confusing and hence we have listed out some of the best and most promising adult web hosting providers 2023.
---
List Of Top 6 Adult Web Hosting Providers (Updated 2023)
The list of adult hosting providers shown in this post are random and not based on preference. We have just shortlisted the companies, so you don't have to contemplate on the web. This saves you time, and you can start your website right away.
ViceTemple was established in 2016 by a team of professionals already having experience in the hosting industry for the past 8 years. It has till now offered adult hosting solutions to more than 200 adult websites running worldwide hassle-free.
It offers offshore hosting being a part of a larger hosting network, and this is the reason it is the best adult hosting provider that provides specific adult hosting solutions for websites designed with adult content.
It is a one-stop-shop for all adult business requirements like adult hosting, scripts, and themes. The main element of any adult website is high bandwidth, and ViceTemple offers this element at a very low price.
ViceTemple has a short team of 12 people but not less than superheroes working day and night to offer extremely high-quality services. These people work remotely and also on-site in the datacenters. The city of vice, Amsterdam, is the place where the servers are located with high security and robust infrastructure.
While purchasing any adult hosting, customers have multiple payment options to make the payment process easy and fast. Payments are accepted via PayPal, Credit card, Bitcoin, Altcoin, and Bank transfer. Services offered by ViceTemple include adult web hosting, adult VPS, adult servers, and adult domains.
Get Upto 30% OFF on ViceTemple
Get a flat 30% OFF discount on all ViceTemple Plan. This is an exclusive coupon code that offers the highest saving on ViceTemple.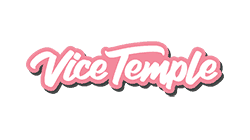 Get Upto 25% OFF on ViceTemple
This Exclusive ViceTemple discount coupon allows you to get a 25% discount on Adult Web Hosting, VPS, etc.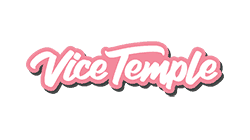 ViceTemple Adult Hosting Plans
There are three adult hosting packages offered, and all of them are capable of handling massive traffic as all these plans come with unlimited traffic and high storage capacity.
Adult Shared Hosting: This hosting starts at just $5/mo with features including unlimited traffic, free SSL certificates, 1 dedicated IP, 15 GB SSD, 10 subdomains, 10 addon domains, control panel cPanel and many more features.
Adult VPS: It starts at $15/mo and is faster than shared hosting. It includes awesome features such as 1 GB RAM, Zeon E5-2650 v2 processor, 1 Core CPU, Unlimited Traffic, Free SSL certificates, 10GB SSD RAID, 1 Dedicated IP, and full root access.
Adult Dedicated Server: Starting at $110/mo is the fasted hosting you can ever get for hosting any adult content on your website. It has features that include 4GB RAM DDR3, E3-1220 V3 4 core processor, 2x1TB SATA, Unlimited Traffic, Free SSL certificates, 1 Dedicated IP, full root access, and IPMI.
All plans include a 45-day money-back guarantee without any questions asked, round the clock support, 24/7 server monitoring, upgrade at one-click, full data privacy by changing passwords, choice of OS selection, and usage statistics.
Vicetmple is undoubted best rated adult hosting provider with highest level of awards. Try it risk free.
---
TMD Hosting is a 10-year-old hosting service provider that offers fully managed to host with high-class infrastructure and avant-garde technology. It provides unlimited email accounts, 1-click WordPress and 300+ one-click apps, easy drag and drop builder, and the most amazing round the clock support.
TMD offers hosting services that include Shared Hosting starting at $2.95/mo, cloud hosting starting at $5.95/mo, VPS hosting starting at $19.97/mo, and Dedicated servers starting at $79.97/mo.
They are choosing TMD as your adult hosting provider is a good choice as it has 10 years of experience in this industry with teammate experts in every field and solutions to all complex issues.
Get Upto 40% OFF on TMD Hosting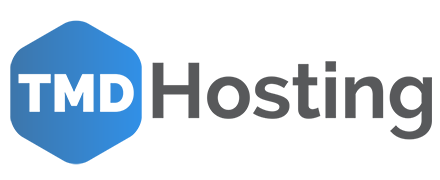 Get Upto 35% OFF on Shared & Cloud Hosting Packages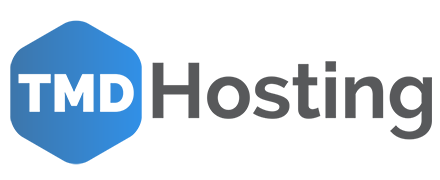 Speed matters for adult websites and TMD ensure this by offering blazing fast speed with cloud and computing technologies that speed up your site 30x faster than another hosting.
Security is the topmost concern for adult websites, and TMD ensures this by offering SSD web hosting with daily backups, maintenance, and regular updates that keep your site up and running securely.
It has seven data centers located in different countries, including Phoenix, London, Chicago, Amsterdam, Tokyo, Singapore, and Sydney.
---
Web Host Pro gives you peace of mind in running and managing your website with ease. Using cutting-edge technology, it offers top hosting services with unmatched quality and price competitive in the market.
It offers 100% satisfaction guaranteed with your website always loading fast and secure round the clock. Its high reliability and low cost make it the best choice for adult hosting solutions. To make sure you get the taste right, it offers a 45-day money-back guarantee so you could rely upon them with all your heart.
It's easy to set up your hosting account just after the payment process is completed. The support team activates your hosting account right after the payment, and you can start building your website right away.
It has high-performance servers that offer reliability and speed that is unmatched as compared to others. It uses SSD RAID 10 that provides security and speed at par. Hardware for each hosting is unparalleled and offers high performance.
With higher bandwidth and reliable hardware, it ensures 99.9% uptime guaranteed. It keeps upgrading bandwidth, so your website is always uptime and running.
It has been growing data centers in new locations for better redundancy and high speed.
You can, at any time, contact the support team via chat, tickets, phone, email, or Skype, and you will be answered quickly.
Get Upto 20% OFF on Web Host Pro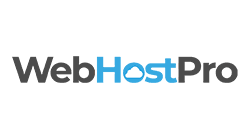 Get Upto 30% OFF on Web hosting, Reseller hosting, and VPS Services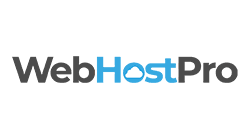 Web Host Pro Hosting plans
Web Hosting Easy: This is perfect for those who have just planned to start a website at a low cost. This plan will cost $2.99/mo and includes 5 GB SSD, 100GB bandwidth, two addon domains, 10 email accounts, 10 databases, SSL security, spam assassin, routine backups, and 25% CPU power.
Reseller Hosting Starter R2: If you have multiple websites for your clients, then you can sell this hosting to your clients. This hosting price is $9.99/mo and includes features such as 20 GB SSD, 100GB bandwidth, run 20 websites, 100 email accounts, 100 databases, SSL security, spam assassin, routine backups, and 25% CPU power.
VPS-1 Plan: More power, more speed. This plan is for running websites that require higher bandwidth and have data that needs to be loaded fast for either streaming or downloading.
This plan is for $18.99/mo and includes 1GHz CPU, 2GB RAM, 50 GB SSD, 1TB bandwidth, and more. It supports all operating systems such as Linux, Ubuntu, CentOS, and Debian.
Dedicated Server VDedicated: If billed monthly, this plan will cost you $99/mo. It has features that are super awesome and gives more power to your website. Your competitors don't stand a chance if your website runs with this plan.
This plan includes Dual-Core processor, 12GB RAM, 500GB SSD, 100MBIT bandwidth, and can be set up instantly. Additionally, you can get cPanel, Softaculous, and SitePad by paying an extra amount.
---
Gaining Status as one of the best cheap DMCA Free Offshore web hosting providers, QloudHost has acquired quite a reputable web hosting provider that specializes in offshore hosting solutions. With a focus on providing fast, secure, and reliable services, QloudHost caters to a wide range of clients, including bloggers, businesses, and startups.
QloudHost's commitment to customer satisfaction is evident in their 14-day money-back guarantee, ensuring that clients can try their services risk-free. With the best tools and features offered, QloudHost offers some excellent services in terms of Offshore VPS as well starting at a minimal cost of just $18.99/month.
With a DMCA-ignored server, QloudHost ensures that users can post content without restrictions or interruptions. Offshore hosting allows for greater privacy and access to foreign markets. QloudHost is committed to providing a 99.9% uptime guarantee, ensuring that websites remain accessible and reliable.
Users can also benefit from unlimited bandwidth, allowing for smooth website performance without limitations. A free SSL certificate is included, enhancing website security and user trust. QloudHost also offers a cPanel control panel for easy website management and multiple operating systems to choose from, catering to diverse user preferences.
QloudHost Pricing
QloudHost's offshore web hosting plans start at an introductory offer of $3.50 per month for the Basic plan, whereas the other plans include the Pro Plan ($5.50/month) and Grow Plan ($9.09/month). Whereas the QloudHost offers some excellent services for Offshore VPS starting from just $18.99/month. On the brighter side, these plans offer a discount of around 30% making them an excellent choice to move ahead with.
---
Hostinger, which was first known as Hosting Media, later changed to Hostinger in 2011. In 2014 it reached a customer base of 10 million, which led to its popularity.
It offers various services in more than 178 countries and includes services like Domain Name Search, Domain Transfer, Free Domain Name, Best web hosting, cheap VPS hosting, Cloud Hosting, WordPress Hosting, Free Website Builder and Free Web Hosting.
It offers unlimited resources, cloud-based infrastructure with 99.9% uptime guaranteed, so your customers don't return from your website due to downtime.
With Business and Premium plan, it offers a free domain name that saves your money on purchasing a domain at an extra cost.
Its website builder helps you build a niche website in minutes with drag and drop options and multiple customization options.
To protect your website from harmful viruses or malware, it offers a free SSL certificate.
Hostinger offers three hosting services, which are Single web hosting at Rs.45/mo, Premium web hosting at Rs.49, and Business web hosting at Rs.89. In the latter two plans, you can run unlimited websites with unlimited SSD storage and bandwidth.
Also read: Hostinger Review With Discount Coupon (Upto 90% OFF)
---
Dreamhost has been providing quality web hosting services over a decade with millions of satisfied users. It offers a huge discount on hosting services, especially on Black Friday and Cyber Monday.
It offers services like Managed WordPress hosting, Dedicated Hosting, VPS Hosting, Domain Names, and Shared Hosting.
There are awesome features that you should look for at DreamHost. These are Hand-rolled control panel build in an effort of 12 years, 1 click installer, Faster SSDs, SSL certificate ensuring data security, Automated malware scan, 100% uptime guarantee, and 24/7 support by experts.
Get Upto 30% OFF on DreamHost Hosting Plus 2 Free Domains

Get Upto 20% OFF on Multiple Domains Hosting at DreamHost

Dream Host hosting services
Shared Hosting: This is a good plan to start your website with a low budget. It starts at $2.59/mo with unlimited traffic and a free domain included.
DreamPress: This plan is suitable if you are designing your website on WordPress and starts at $16.95/mo. This plan includes 100K monthly visitors, 30SSD storage, 1 domain free, unlimited bandwidth, and more.
VPS: For adding more power to your website, you can choose VPS, which gives you complete access to your own server. The basic VPS plan costs $13.75/mo and includes 1GB RAM, 30 SSD storage, a free SSL certificate, and more.
---
🌟 Adult Web Hosting FAQ
✅ What is web hosting?
Web hosting allows you to create your online presence on the internet and establish your own identity with the help of a website. You can access your website in a browser such as Internet Explorer, Chrome, Firefox, Opera, etc.
✅ How do I create my website?
To create your website, you need the following two things.
1 Domain: It is an address that you put in a browser. You can buy your domain name from the domain registrar for a minimum period of 1 year.
2 Website Space: If you have a domain name, then it needs space on the server to host files.
✅ What is mean by shared hosting?
It is a web hosting where a single physical server hosts multiple sites. But shared hosting is not sufficient for the website, which has high traffic.
✅ What is mean by VPS hosting?
VPS stands for Virtual Private Server, which is a virtual machine that is provided by a Webhosting company. It provides admin rights and root access so that one can install any software as it runs its own operating system.
---
Conclusion: Top 6 Adult Web Hosting Providers – 2023
Before hosting your website with any of the hosting providers listed in this post, do read the terms and conditions carefully and then decide which plan to go for.
I hope you guys liked the content of top adult web hosting providers. All the companies listed in this post are selected based on real user reviews, Trustpilot and social reviews and awards. There are many more companies allowing adult content or copyright-free hosting.
If you have any experience in adult web hosting or suggestions, feel free to share it with us via the comments section below.🙂